February 16, 2023
Looking Back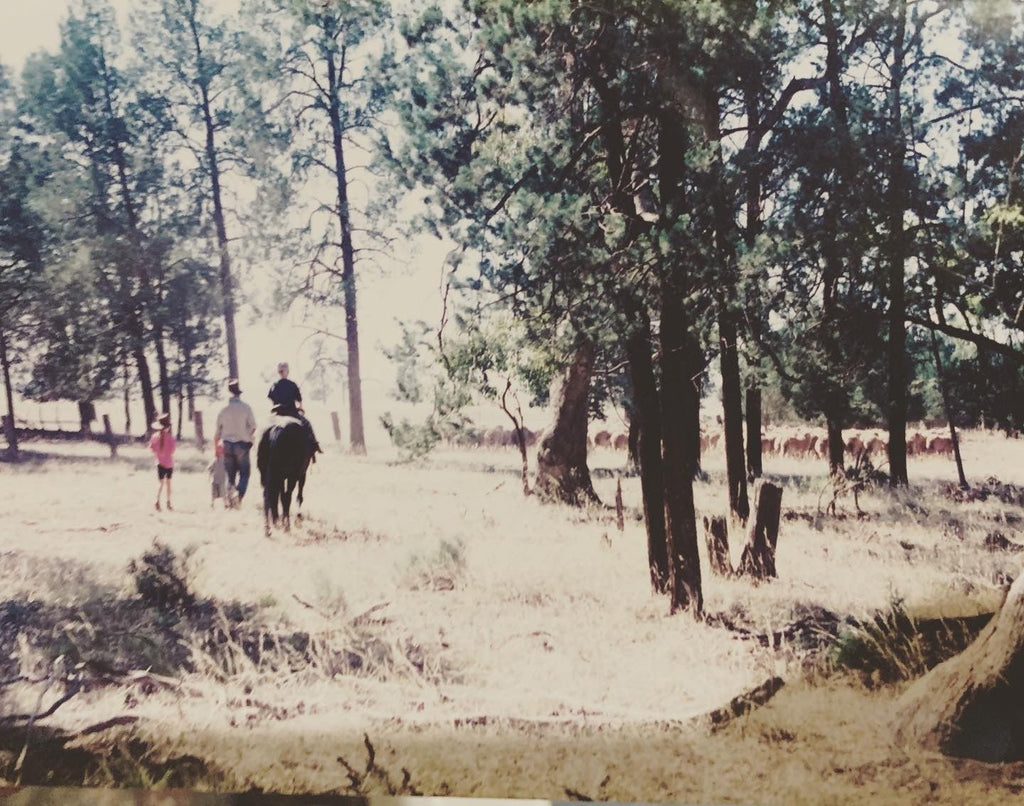 Did you grow up mustering sheep in the blazing heat of summer? Just like you, or someone you know, maybe you saw it on TV, we did too. 
For us it almost always involved some or all of us on horses and dogs. A picnic under tree was a pretty common part of these days with packed sandwiches, a thermos of tea, a piece of fruit and if we were lucky a piece of cake. Dad would probably have a snooze under a tree whilst we played a game climbing over logs, balancing and pretending to be gymnasts at the Olympics. There would be baby galahs calling for food, that constant cry in the background. Wherever you sat, little black ants would appear, when squashed leaving the scent of aniseed on your fingers. Then back on horses or foot slowly pushing the mob of sheep through the heat to a new paddock or to the home block ready for crutching.
We grew up on a mixed merino and cropping farm in the Riverina, a little place without even a shop or sign. Just a railway siding, Buralyang. It's the kind of place like many rural areas, initially unremarkable with the white cypress pines a feature of the landscape. Undulating rocky ridges and hills, paddocks of merinos grazing the wheat stubble and red dirt as far as you could see. Grandma and Grandpa lived 12km up the road, we'd ride horses there on weekends. Sweaty saddle blankets by the time we arrived, ready to jump in the dam or pool to cool off, hoping for a piece of cake or bickie and that all too familiar hug from Grandma, the mother hen welcoming the chicks back to the henhouse.
We don't live there anymore; life and family has moved on. Yet I feel a nostalgia and warmth whenever I drive into an area with such a landscape, immediately taken back to those memories and experiences. Naturally we all curate our memory to cull the hard days, the hot days, the years of devastating drought but those distinct memories of childhood are deeply held with great fondness for family where merino farming was at its core.